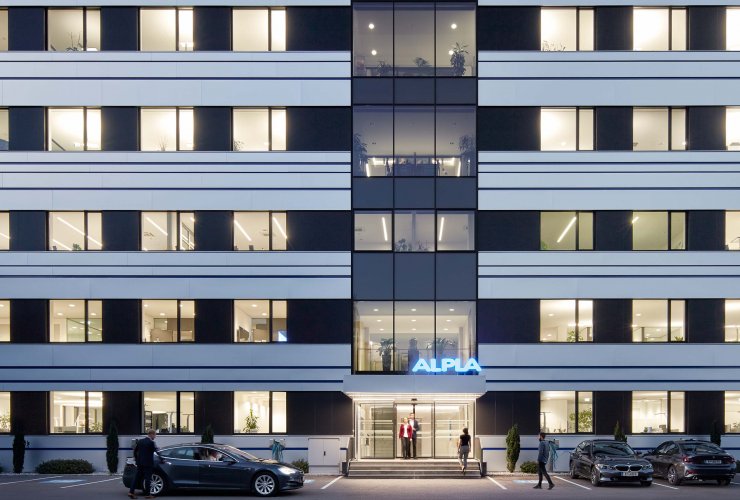 ALPLA IS A WORLD LEADER IN THE DEVELOPMENT AND PRODUCTION OF INNOVATIVE PLASTIC PACKAGING SOLUTIONS.
We produce innovative packaging systems, bottles, caps and injection-moulded parts for a wide range of industries. Our long history as a family-run business, our cutting-edge technologies and the knowledge and dedication of our employees set us and our products apart. Our business activities are founded on sustainability and the climate-friendly use of resources. With our more than 30 years of experience in recycling and our own recycling plants, we play our part in ensuring that plastics remain in the materials cycle.
EXPERTISE FROM EXPERIENCE
Our expertise in customer consultation is based on over 60 years of experience in plastics processing. Whether it's in relation to design, the choice of materials or the appropriate production technology, we work with our customers to develop competitive, high-quality, attractive packaging solutions.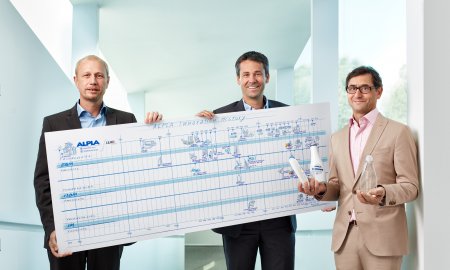 Innovation
At ALPLA, we are convinced that competitive packaging solutions with relevant benefits are only possible if we understand the market and its constantly changing requirements. Intensive partnerships with our customers and proactive research enable us to stay relevant with our products.
A WIDE RANGE OF STANDARD PRODUCTS
Over the years, the ALPLA group has built up an enormous pool of standard packaging solutions. With our Standard Product Catalogue, we provide over 600 standard packagings to our customers.