1000 ml Desinfectant 28/400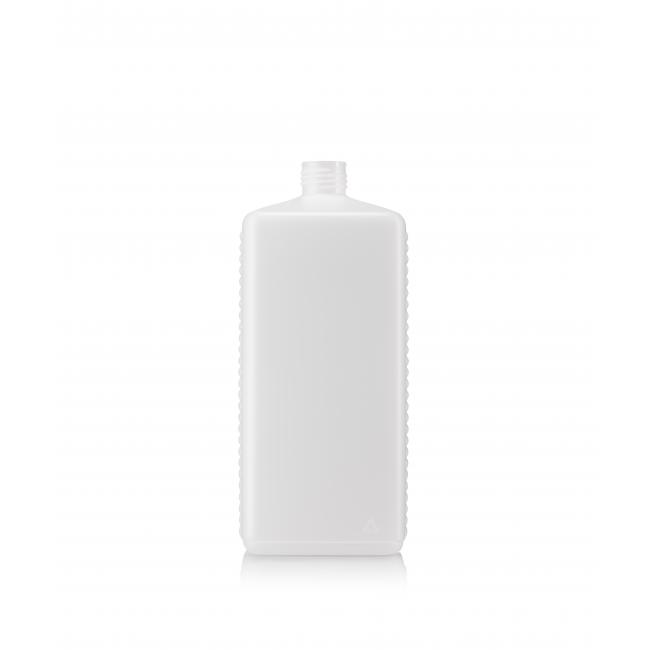 Product
The 1000 ml Desinfectant 28/400 has a filling volume of 1000 millilitres and an empty weight of only 50 grams. It is manufactured using extrusion blow moulding technology (EBM) at the Steinabrückl site in Austria and it is made of HDPE. In addition, the rectangular bottle has a screw neck finish and can be combined with all 28/400 closures. This natural-coloured bottle is mainly used for desinfectants and home care. It can be decorated upon request.
CO₂ footprint
(g CO₂e)
100% 1000 ml Desinfectant 28/400
1000 ml Desinfectant 28/400
We also provide the suitable closure to this product. Our sales can give you further informations.